Het meer van Echternach
Het prachtige meer van Echternach nodigt u uit voor een boottocht of om te ontspannen aan de oevers.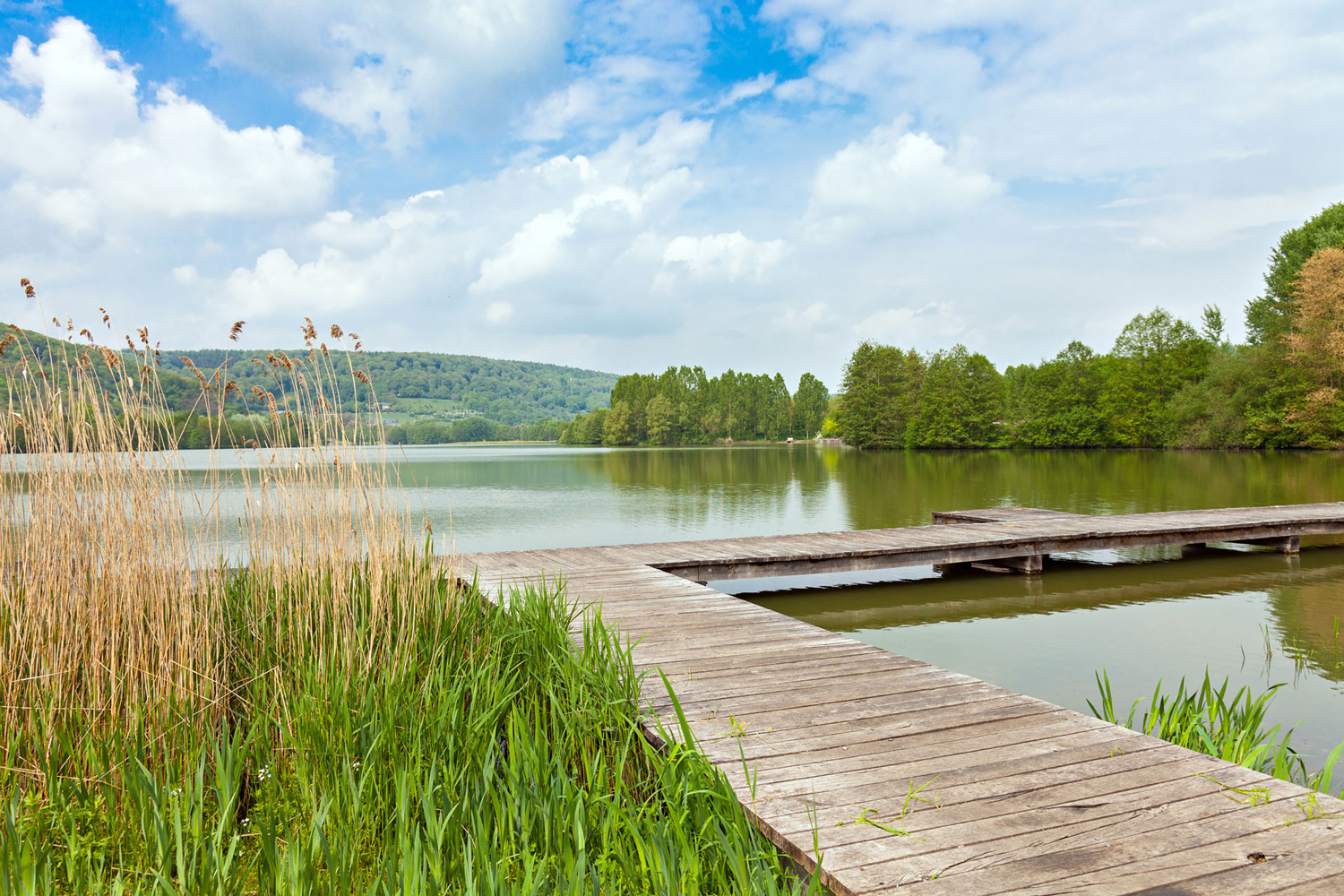 Meer
Informatie
Komend vanuit de stad Luxemburg, ligt het vakantiecentrum Echternach bij de ingang van de stad rond het 30 hectare grote kunstmatige meer. Deze plek biedt veel mogelijkheden die sportbezoekers zich kunnen wensen.
Bij de ingang van het gebied is er een gratis parkeerstation.
Het meer is omgeven door een wandel- en wandelpad, rolschaatsen en fietsroutes. Op het meer kunt u waterfietsen of vissen (met vergunning). Het meer is ook omgeven door 375 ha bos en leidt naar vele wandelpaden.
Het is verboden om in het meer te zwemmen!
Bezoek deze website voor meer informatie: Link naar website