Treetop Walk Saarschleife
This exciting tree-lined walk and its spectacular lookout tower overlooking the Saarschleife have been open to the public since 2016.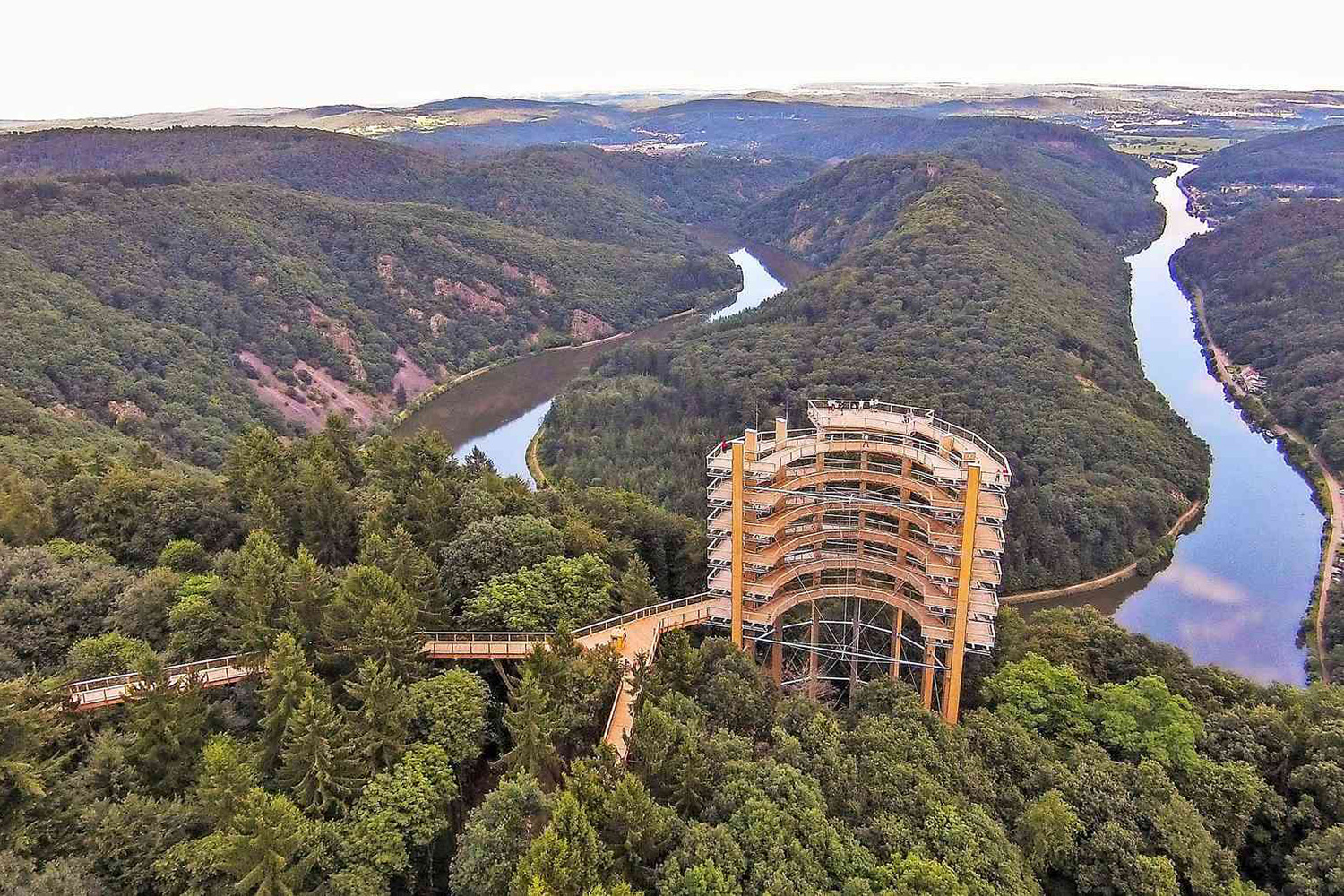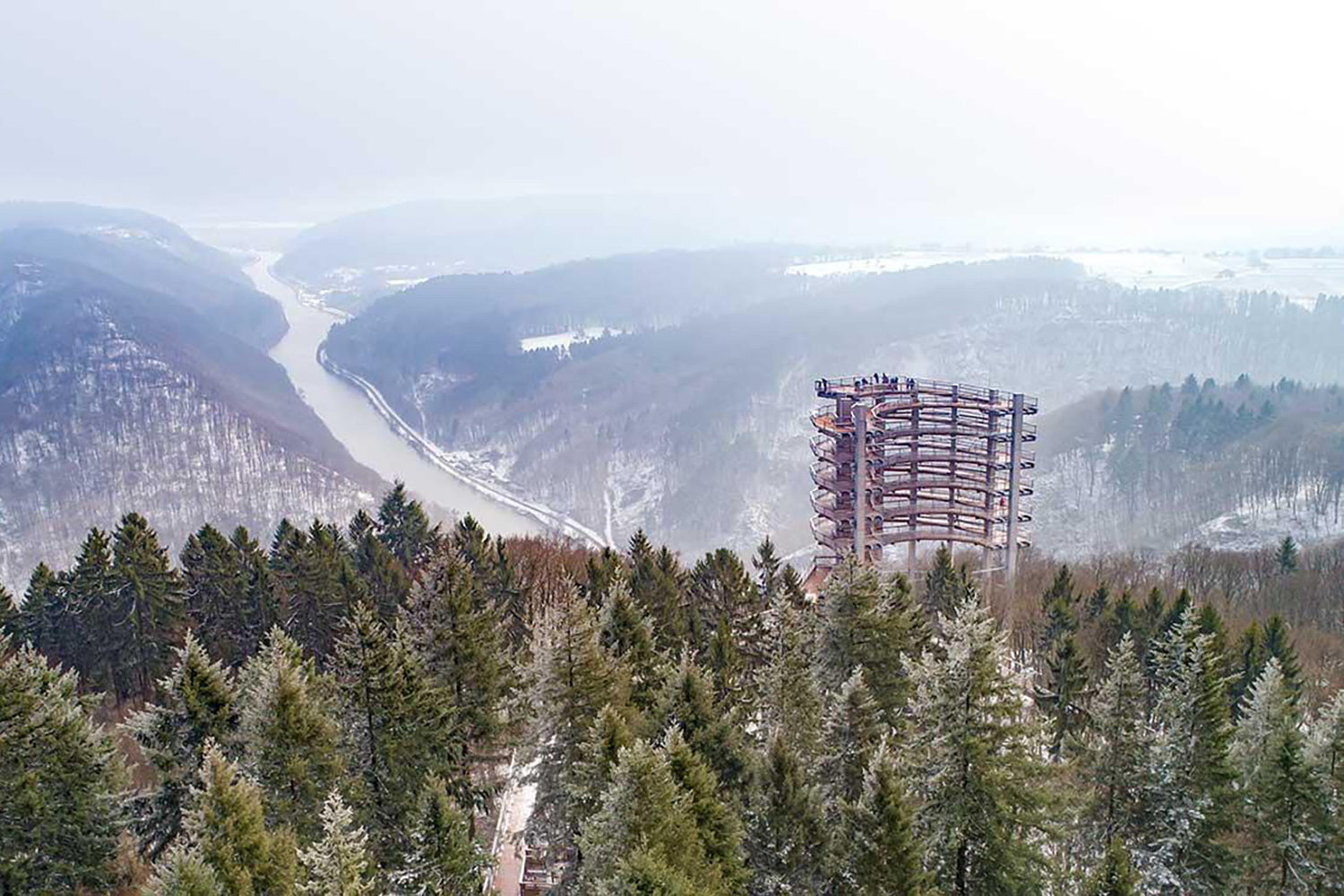 More
Information
Above the natural wonder of the Saarschleife in the spa town of Orscholz, the low-barrier forest path offers unique views and experiences. Discover this unique forest landscape in a new way.
For more information, check out this link to the official website: Link to the website